LED lighting Sale and Installation has just got easier at AVL Asia the possibilities are endless. The variety of products is incredible and the packages offered are innumerable. At AVL we make buying, LED lighting Sale and Installation Thailand easy. We offer you a huge selection, along with the packages that are easy on your pockets. Apart from the products, we offer installation and expert advice on what would be best for you. At AVL we understand that the customer comes first, and that for us means providing you the best turnkey solutions to meet your requirements. With AVL's the DMX control doesn't get any better.
We offer you products which have both wired and wireless options that give you flexibility and ease of operations. You can use the system to program millions of colors and we can install it for you any way you please. With AVL you are sure to find products that match your needs perfectly. At AVL we have everything from lighting equipment for your home, office, stage and business. So enlighten your life with the finest products from our LED lighting Sale and Installation catalog and get the best deals for your lighting needs.
Contact us today and let us help you select what is right for you.
LED PAR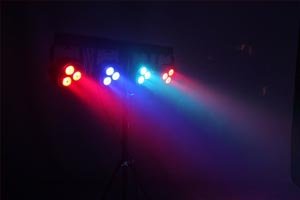 Working together with Phuket Event Company our team has set up thousands of events so you are dealing with an expert who has a lot of experience and ideas with your setup, Our company's mission is to offer great solutions LED products at affordable prices.
LED Decor
We also carry various LED decorative items thats newly designed, these products can be charged easily and can last up to 8 hours running on their battery, this trend has been seen in luxurious hotels and beach clubs.
[products_slider picture_size="fixed" cat_slug="pro-lighting-phuket" number_posts="5″ show_cats="no" show_price="no" show_buttons="no"]